Project Here Substance Use Prevention Curriculum Grant
---
The Project Here Substance Use Prevention Curriculum Grant provides selected middle schools with funding to implement one of three evidence-based prevention curricula: Botvin LifeSkills Training, Michigan Model for Health, or Positive Action. These three curricula were selected to provide schools with the flexibility to choose from universal prevention curricula that have proven to positively impact students' behavior, while considering their local, school, and community needs.
Project Here has recently launched a Continued Funding Opportunity for previous applicants. The application period is currently open. The application deadline is now closed. For more information about the Continued Funding Opportunity, please visit https://www.mass.gov/info-details/project-here-substance-use-prevention-curriculum-continued-funding-opportunity.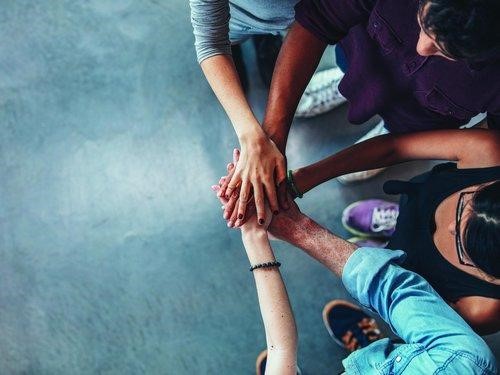 2018 Grant Awardees
A total amount of $427,216 was awarded to 34 applicants (individual schools, school districts, and educational collaboratives) encompassing 109 schools in 38 cities and towns across Massachusetts. Funding was awarded in September 2018 to implement the evidence-based curricula of the applicant's choice over a two- or three-year period.
Atlantis Charter District
Attleboro Public Schools
Bellingham Public Schools
Billerica Public Schools
Brookline Public Schools
East Bridgewater Public Schools
Easthampton Public Schools
Everett Public Schools
Gardner Pilot Academy
Granby Public Schools
Greenfield Public Schools
Longmeadow Public Schools
Malden Public Schools
Marshall Simonds Middle School
Martha's Vineyard Public Schools
Medford Public Schools
Medway Public Schools
Methuen Public Schools
Millbury Public Schools
Millis Middle School
Nauset Regional Middle School
Norwell Middle School
Pioneer Valley Performing Arts Charter
SEEM Collaborative
Springfield Public Schools
Tantasqua Regional Junior High School
The Advanced Math & Science Academy
Tyngsborough Middle School
Van Sickle Academy
Wakefield Public Schools
West Bridgewater Middle Senior High School
Weymouth Public Schools
Winthrop Middle School
Worcester Public Schools